By enabling the enterprises with forward thinking technology solutions, we steer our clients through their digital journey. We, AIIM Global Ltd. offer an integrated portfolio of services including Software/Applications Licensing Solutions, Business Intelligence (BI) Solution, Data Center Solution, Network Solution, Server & Storage Solutions, Hyper converged Infrastructure & Cloud Infrastructure Solutions, IT Security Solutions, Security & Surveillance, Professional Service etc.
Business Solutions
Address
Corporate HQ:
Monem Business District, 111 Bir Uttam C R Dutta Road, Dhaka 1205
Phone: +880-9606221100, +880-9606221118-19, +880-9606221182
latest posts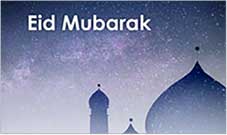 May the Almighty accept your prayers and your sacrifices. Eid Mubarak!
August 09, 2019 | Posted by aiimglobal