CLOUD SOLUTIONS
Cloud computing is the metaphor to the internet and it is a recent technology whose aim is to deliver IT services on demand on pay per usage basis to the masses. The essential key characteristics of cloud computing providers are scalability. availability, reliability, flexibility, security and serviceability etc. Clouds can be classified into three types, Public. Private and Hybrid clouds as per the deployment model. According to services provided by the cloud computing it is categorized into Infrastructure as a Service (laas), Platform as a Service (Paas) and Software as a Service (SaaS).

As a reseller of Microsoft, we are offering wide range of Microsoft's cloud solutions and services like Azure, M 365, Dynamics, SharePoint, Power BI etc. Through our valued reseller. Our key focus on:
Azure a cloud computing service for building, testing, deploying, and managing applications and services through Microsoft-managed data centers. It provides software as a service (SaaS), platform as a service (PaaS) and infrastructure as a service (laaS) and supports many different programming languages, tools, and frameworks, including both Microsoft-specific and third-party software and systems. Some key areas of services are:

Compute
Storage
Identity
Communication
AI
IoT

Microsoft 365 is a cloud-based Software as a Service (SaaS) which is specially designed for both home and business environments having a great number of products like Exchange, Teams, SharePoint, OneDrive etc. along with Microsoft Office family.

Some key features of M 365 are:

Access files anywhere
Secure cloud storage
Improved communication
Automatic upgrades
Centralized collaboration
Address
Corporate HQ:
Monem Business District, 111 Bir Uttam C R Dutta Road, Dhaka 1205
Phone: +880-9606221100, +880-9606221118-19, +880-9606221182
latest posts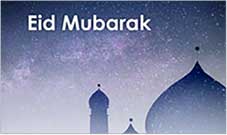 May the Almighty accept your prayers and your sacrifices. Eid Mubarak!
August 09, 2019 | Posted by aiimglobal