Cisco Systems, Inc. is an American multinational technology conglomerate headquartered in San Jose, California, in the center of Silicon Valley. Cisco develops, manufactures and sells networking hardware, telecommunications equipment and other high-technology services and products. Through its numerous acquired subsidiaries, such as OpenDNS, WebEx, Jabber and Jasper, Cisco specializes into specific tech markets, such as Internet of Things (IoT), domain security and energy management.
solution category
Cloud

Cisco brings together network, security, analytics, and management and delivers a comprehensive portfolio of multi cloud software, infrastructure, integrated solutions and services to simplify how you connect, protect, and consume cloud in a multi cloud world. Offered solutions are:

Multi cloud software and services
Containers and microservices
Hybrid Kubernetes on AWS
Hybrid Cloud for Google Cloud
Cisco Integrated System for Microsoft Azure Stack
Private Cloud Solutions
Cloud Professional Services

Networking

Increasingly, the agility of an organization's network determines the agility of the business. All too often, a rigid network holds back the organization's ability to flourish in an era of change. Cisco DNA (Digital Network Architecture) provides a complete intent-based networking system that is constantly learning and adapting and using contextual insights to make sure the network continuously responds to dynamic IT and business needs. Cisco DNA is the open, software-driven platform that turns vision into reality. Offered solutions are:

SD – WAN
Switch
Router
Enterprise Network Security

Security

With integrated portfolio and industry-leading threat intelligence, Cisco gives you the scope, scale, and capabilities to keep up with the complexity and volume of threats. Putting security above everything helps you innovate while keeping your assets safe. Cisco prioritizes security in all that we do. Only with Cisco can you attain effective network security to face tomorrow's evolving threats.
They offer:

Next-Generation Firewalls
Advanced Malware Protection (AMP)
Email Security
Endpoint Security
Workload Security (Cisco Tetration)
Multi-Factor Authentication
Address
Corporate HQ:
Monem Business District, 111 Bir Uttam C R Dutta Road, Dhaka 1205
Phone: +880-9606221100, +880-9606221118-19, +880-9606221182
latest posts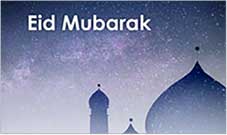 May the Almighty accept your prayers and your sacrifices. Eid Mubarak!
August 09, 2019 | Posted by aiimglobal