IT INFRASTRUCTURE MANAGEMENT
Technology powers nearly every aspect of today's businesses, from an individual employee's work to operations to goods and services. When properly networked, technology can be optimized to improve communication, create efficiencies and increase productivity. If an IT infrastructure is flexible, reliable and secure, it can help an enterprise meet its goals and provide a competitive edge in the market.

As a technology driven forward-thinking company, AllM Global is working closely with two major groups of components; hardware and software. On the other hand, we also work on traditional and cloud infrastructure.

Some of our key focuses are:
Hardware Server
Storage
hyperconverged Infrastructure(HC)
Data Center
Operating System & Database
Contact Us:
Please get in touch and our expert team will answer all your questions
Any questions? Get in touch with us below
Address
Corporate HQ:
Monem Business District, 111 Bir Uttam C R Dutta Road, Dhaka 1205
Phone: +880-9606221100, +880-9606221118-19, +880-9606221182
latest posts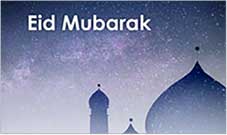 May the Almighty accept your prayers and your sacrifices. Eid Mubarak!
August 09, 2019 | Posted by aiimglobal