Fortinet is an American brand was founded 2000 which develops and markets cybersecurity software and appliances and services, such as firewalls, anti-virus, intrusion prevention and endpoint security. The company's first product was FortiGate, a firewall, later adding wireless access points, sandboxing, and messaging security.
solution category
FortiSIEM

FortiSIEM – Fortinet's Multivendor Security Incident and Events Management solution brings visibility, correlation, automated response and remediation in a single, scalable solution. It also provides the cross correlation, applies machine learning and UEBA to improve response, to stop breaches before they occur.

Asset Self-Discovery
Rapid Integrations and Scalability
Automated Workflow
Single Pane of Glass
Unified Platform

Fortiweb: Web Application Firewall

FortiWeb, Fortinet's Web Application Firewall, protects your business-critical web applications from attacks that target known and unknown vulnerabilities.

Proven Web Application Protection
AI-based Threat Detection
Security Fabric Integration
Advanced Visual Analytics
False Positive Mitigation Tools
Hardware-based Acceleration

Secure Web Gateway (SWG)

Fortinet firewalls with Gateway Security protects enterprises against web attacks with URL filtering, visibility and control of encrypted web traffic via SSL inspection, and application of granular web application policies. Fortinet is the first and only gateway security vendor to earn Virus Bulletin's VBWeb certification for web filtering effectiveness.

Feature-rich product that consolidates NGFW and SWG services
Powerful hardware that can perform SSL deep inspection
Anti-malware techniques updated with the latest threat intelligence
Effectively remove blind spots in encrypted traffic
Stay protected against the latest known and unknown internet-borne attacks
https://www.fortinet.com/
Address
Corporate HQ:
Monem Business District, 111 Bir Uttam C R Dutta Road, Dhaka 1205
Phone: +880-9606221100, +880-9606221118-19, +880-9606221182
latest posts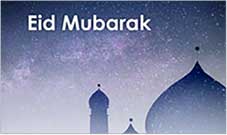 May the Almighty accept your prayers and your sacrifices. Eid Mubarak!
August 09, 2019 | Posted by aiimglobal