ENTERPRISE NETWORKING
Networks play a crucial role in today's business world; controlling, networking and analyzing all communications, whether incoming, outgoing or within your organization. Especially now that employees are becoming increasingly mobile, networks must also integrate and manage a growing number of end devices—and they must do so securely. After all, mobile workers are accessing valuable business information stored in your equally valuable network. Because many cyber-attacks are unwittingly facilitated by staff, certain security protocols must be in place to ensure that only those authorized to do so are actually able to access your network.

Our target is to strengthen enterprises to being seamlessly connected across different location by providing Enterprise Standard Networking Architecture Design, Switching, Routing, Digital Communication in both wired and wireless manner and Software Defined Networking (SDN). As a registered partner AIIM Global markets full range of CISCO, Juniper and Fortinet products in Bangladesh.
Our Network services are following:

Network Consulting Service
Network Operation Center
Network Implementation Service
LAN & WAN Management
Public & Private Wi-Fi
Enterprise Routing, Switching & Firewall
Software Defined Networking
Data Center Cable Management
Address
Corporate HQ:
Monem Business District, 111 Bir Uttam C R Dutta Road, Dhaka 1205
Phone: +880-9606221100, +880-9606221118-19, +880-9606221182
latest posts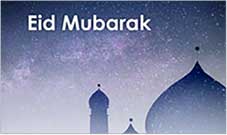 May the Almighty accept your prayers and your sacrifices. Eid Mubarak!
August 09, 2019 | Posted by aiimglobal