AIIM Global Limited is a next-generation global technology company, a sister concern of Abdul Monem Limited, one of the largest conglomerates of Bangladesh. We are an entity with unique combination of Technical expertise and IT-enabled solution providing ability. AIIM Global Limited does a wide range of consulting and provides technology services. We envision being a global leader in next-generation digital services and consulting. By enabling the enterprises with forward thinking technology solutions, we steer our clients through their digital journey. We offer an integrated portfolio of services including Software/Applications Licensing Solutions, Business Intelligence (BI) Solution, Data Center Solution, Network Solution, Server & Storage Solutions, Hyper converged Infrastructure & Cloud Infrastructure Solutions, IT Security Solutions, Security & Surveillance, Professional Service etc.
Abdul Monem Limited (AML), parent company of AIIM Global Limited, is one of the leading diversified business conglomerates in Bangladesh. The honorable Managing Director and Chairman Mr. Abdul Monem had established the organization in 1956 and now this company is an inspiration to the business world. Abdul Monem Limited has a well-established background in Construction, FMCG, Food and Beverage, Financial and some other sector as well. It was awarded to develop one of the first economic zones of the country i. e. Abdul Monem Economic Zone (AMEZ). AML started as a family owned business; it has transformed into a multi-disciplinary modern day business group contributing to national economy to a great extent. 10,000+ talented and highly skilled workforces are the rock-bottom of AML's strength and long-term success.
management overview
A. S. M. Mohiuddin Monem, a distinguished Bangladeshi industrialist listed as World's Greatest Leader 2018-19 by URS-Asia One Magazine, is the Managing Director of AIIM Global Limited also the Deputy Managing Director of Abdul Monem Group regarded as one of the largest conglomerates in Bangladesh.
Mr. Monem has been instrumental in applying his vision of turning AIIM Global Limited into a next-generation global technology company, by enabling tech experts with the opportunity to offer top-notch IT-enabled solutions along with new innovations in the ICT industry.
Mr. Monem's broad knowledge of economic trade, commerce, and bilateral relations spans within and across organizational and national boundaries. He believes in the future of IT and wants to harness the full potential of technology with the means of strong partnership with global tech giants by offering modern tech services to the clients.
He is considered as the pioneer in successfully setting up the first US-Bangladesh joint venture BPO company titled ServicEngineBPO, Mr. Monem has been running this innovative and successful BPO organization since 2006.
The Government of the Czech Republic appointed him as the Honorary Consul in Bangladesh in 2014. Mr. Monem has been influential in the diplomatic community, courtesy of his drive to bring in more business opportunities with an eye to establish further business partnerships worldwide.
A. S. M Mohiuddin Monem
Managing Director, AIIM Global Limited
Address
Corporate HQ:
Monem Business District, 111 Bir Uttam C R Dutta Road, Dhaka 1205
Phone: +880-9606221100, +880-9606221118-19, +880-9606221182
latest posts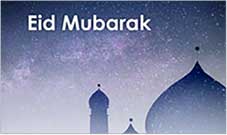 May the Almighty accept your prayers and your sacrifices. Eid Mubarak!
August 09, 2019 | Posted by aiimglobal