Veritas Technologies empowers businesses of all sizes to discover the truth in information—their most important digital asset. Using the Veritas platform, customers can accelerate their digital transformation and solve pressing IT and business challenges including multi-cloud data management, data protection, storage optimization, compliance readiness and workload portability—with no cloud vendor lock-in.
solution category
Data Insights Tools & Services

A proactive Data Management approach allows you to gain visibility into your data, storage and backup infrastructure, so you can take control of data associated risks.

Enterprise VaultThe industry's most widely-deployed, on-premise enterprise archiving solution. Optimizes storage and enables eDiscovery across Exchange, SharePoint, Domino,and many other content sources.
eDiscovery Platform Respond quickly and easily to legal, regulatory and discovery requests with a single solution that streamlines regulatory requests and solves challenges across the entire eDiscovery lifecycle.

Data Protection Services

Protect your enterprise from the unforeseen and ensure your data is always secure, compliant and available—no matter where it lives.

Backup Exec provides simple, complete backup and recovery protection for your business, to cover all data wherever it resides
NetBackup Eliminate data backup complexity and limit risk. Scale gracefully to mitigate storage costs. Protect data with a single, unified solution.
Desktop and Laptop Option offers automated file backup and recovery for Windows and Mac for any organizational size and requirements.
System Recovery Restore Windows and Linux systems in minutes, not hours or days with Veritas System Recovery.

High Availability Solutions

For more than 2½ decades Veritas helped keep some of the world's most mission-critical applications highly available, minimizing downtime with fast failover to your data center or cloud of choice. Our proactive approach ensures predictable availability, application resiliency and storage efficiency across multi-cloud, virtual and physical environments.

InfoScale offers world-class software-defined storage, availability and management for hybrid clouds
Resiliency Platform helps you proactively ensure application resiliency across the multi-cloud, with a single solution to cost-efficiently meet uptime service level objectives.
Address
Corporate HQ:
Monem Business District, 111 Bir Uttam C R Dutta Road, Dhaka 1205
Phone: +880-9606221100, +880-9606221118-19, +880-9606221182
latest posts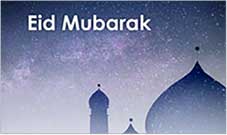 May the Almighty accept your prayers and your sacrifices. Eid Mubarak!
August 09, 2019 | Posted by aiimglobal