Juniper Networks, Inc. is an American multinational corporation who develops and markets networking products, including routers, switches, network management software, network security products, and software-defined networking technology. Juniper is the third largest market-share holder overall for routers and switches used by ISPs. According to analyst firm Dell'Oro Group, it is the fourth largest for edge routers and second for core routers with 25% of the core market. It is also the second largest market share holder for firewall products with a 24.8% share of the firewall market. In data center security appliances, Juniper is the second-place market-share holder behind Cisco. In WLAN, where Juniper holds a joint development and marketing agreement with Aruba Networks, it holds a more marginal market share. Juniper provides technical support and services through the J-Care program.
solution category
Cloud Provider

Your cloud is an enabler for innovation and an exceptional user experience. As you drive transformation at the application layer, your cloud infrastructure must deliver the predictability, agility, and confidence your customers expect. Juniper's cloud infrastructure solutions uniquely integrate capabilities for intelligence and automation that help you deliver applications and services efficiently and securely at cloud scale. It offers:

Data Center
Public Cloud
Automation

Contrail SD – WAN

Consistently managing branch connectivity is difficult enough. Adding security and application-based policies can make WAN configurations even more complex. The Contrail SD-WAN solution was designed with simplicity in mind to provide:

A more user-friendly Web console experienc
A broad range of connectivity
Simple branch LAN topologies with Virtual Chassis support
ZTP of branch devices and cloud-based endpoints
Integrated security
Situational awareness and analytics
Holistic reliability
Open APIs to simplify third-party component and system
Interoperable "brownfield" WAN networking integration

Enterprise Network

Daunted by cloud-driven complexity? Juniper simplifies network operations with secure and automated multicloud-ready solutions. Built on a common operating system, our enterprise solutions let you apply consistent, end-to-end policies wherever your applications and data reside by offering:

Multi Cloud
Data Center
Branch
Security
Enterprise WAN
https://www.juniper.net/us/en/
Address
Corporate HQ:
Monem Business District, 111 Bir Uttam C R Dutta Road, Dhaka 1205
Phone: +880-9606221100, +880-9606221118-19, +880-9606221182
latest posts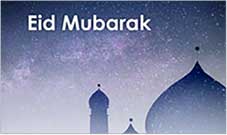 May the Almighty accept your prayers and your sacrifices. Eid Mubarak!
August 09, 2019 | Posted by aiimglobal